World Class Cyber Security
Powerful Protection - Fast Recovery
Nihon Cyber Defence (NCD) are a global cyber security company protecting and supporting critical national infrastructure, governments, large organisations and small, medium enterprises (SMEs) from the increasing impact of debilitating cyber-attacks, which continue to increase in frequency and complexity.
From our cyber security consultancy, protective services, our technical solutions and operational monitoring teams through to our dedicated incident management teams delivering the full holistic incident response, we will build the solutions and deliver the services you require to protect your organisation and reduce the impact of attacks .
NCD will develop and enhance your protections and defences, preparing your organisation for the now inevitable attack. We will monitor, detect, alert, and contain the attack in the early stages. In the event of an incident, we will respond to ensure the impact is minimised ensuring a rapid and effective recovery for your company in all aspects. Additionally, we deliver specialist capabilities such as threat intelligence to thwart attacks before they begin.
Your data and system security is our top priority. With cutting-edge technology and rigorous protocols, we ensure your sensitive information remains private and protected, shielding you from increasing cyber threats.
Trust is the cornerstone of our cyber security approach. Our unwavering commitment to safeguarding your digital assets empowers you to navigate the online world with confidence, fortified against the rising tide of cyber dangers.
In an ever-evolving digital landscape, we stand as your shield. Our holistic cyber security solutions provide comprehensive protection, defending you against threats and empowering you to thrive securely amidst the growing realm of cyber challenges.
Our business and industries, governments and critical national infrastructure are under attack
The Time Has Come To respond And Build Resilient Defences
The systems, processes and strategies for protecting our systems and networks, and our services, our data, must be stronger and more powerful than the unseen attackers who threaten it. Harnessing decades of experience expertise and experience with the latest technologies we will protect your organisation for the inside, safeguarding your system, networks and infrastructure to ensure your operations, data and reputation are protected.
Nihon Cyber Defence's mission is to provide robust and confidential solutions, services and support to governments, corporates and organizations in order to protect them from all forms of cyber warfare aimed at financial, political or social disruption.
To Enhance Your Cyber Defences We Will Support You
Without stopping for a moment we give you best technology experience discussing from our expertise to stop threats being theft or damaged.
A full suite of services to assess and measure your cyber security posture delivering bespoke services to develop your maturity and governance.  
A range of programmes to enhance your organisations cyber security defences including staff development and exercising to prepare for the consequences of an attack
Utilise our specialist and cutting-edge technologies and global security operations centre to monitor your networks for malicious activity and attacks, ensuring early detection, response and containment.  
Our expert incident management teams will deploy in the event of an incident, cyber crisis or attacks and ensure all aspects of the incident, both technical and non-technical are resolved and mitigated, ensuring a rapid and effective recovery. 
At NCD, we believe in delivering an effective, tailored and bespoke service to our clients from some of the most experienced and capable teams globally.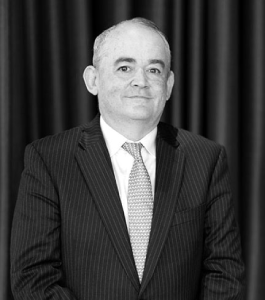 "Cyber Security does not come from one solution or team, it is a key risk for the whole organisation and it requires a layered, in depth approach; supported by experts who can protect, monitor and respond to the ever-increasing cyber threat and impacts."
Expert Support To Enhance Your Cyber Defences
The strategy for securing and protecting sensitive data must be more powerful than the unseen attackers who seek to threaten it. Harnessing decades of expertise and experience, we protect your networks and infrastructures from the inside, safeguarding your resources and keeping your reputation intact.