NCD Insight : セミナーシリーズ第1回 COVIDによるサイバーリスクと 海外拠点のセキュリティ 2020年9月8日 9:00 - 10:00 ロンドン / 17:00 - 18:00 東京
KAMODA Hiroaki, Ph.D. is the Director for Policy Planning of the Cybersecurity Division, Commerce and Information Policy Bureau, Ministry of Economy, Trade, and Industry (METI) from July, 2019. He is in charge of technical fields related to cyber security policy and international relations.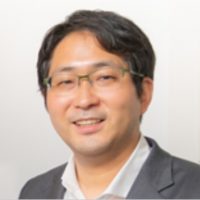 Joined McAfee in December 2012 after working for 14 years as a developer of industrial control system. Aiming to foster culture of industrial cyber security, providing enlightenment such as lectures, writing and consulting services.
From May 2016, assigned as an IT Security Officer (part-time) of Ministry of Economy, Trade and Industry, and from July 2017, assigned as a subject matter expert (part-time) in the Cyber Technology Laboratory of the Industrial Cyber Security Center of Excellence, supporting the development of the industrial cyber security industry.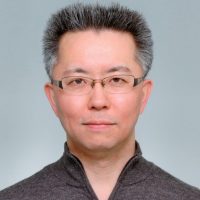 Mr. Nawa is a Non-Executive Director and Senior Executive Advisor at Nihon Cyber Defence.

At the Japan Air Self-Defense Force, he was assigned as a programming executive in charge of security of message coding / transmission, liaison and coordination with U.S. Air Force stationed in Japan, air defense command system, and others. Later, he served as a security/training division manager of a venture company.
He served as a leader of JPCERT/CC Early Warning Group, after that he joind CDI (Cyber Defense Institute) and NCD (Nihon cyber defense).
As a leading figure in building CSIRT(Computer Security Incident Response Team) and cyber security exercises (desk exercises, functional exercises, etc.), he continues to provide support services while utilizing his experiences and knowledge of incident handling – his forte.